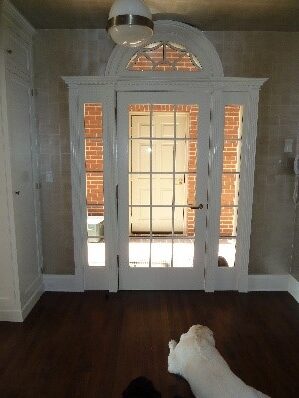 A French door is a door that is divided by glass panes. It can also have an undivided one piece of glass. A French door can be used as an exterior door and an interior door. The wooden pieces that divide the door and glass portion between the Stiles and the Rails are termed as "Muttin Bars". These bars are also profiled on both sides to match the Stiles and the Rails. The bars hold the glass or wooden panels.
TDL – When the bars divide the inside space of the door into small sections for small panes of glass or wooden panels then this configuration is called True Divided Lite or TDL.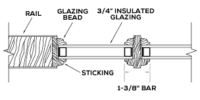 SDL – For increased efficiency of insulated glass the door is made with one piece of glass but wooden stops with profiles are installed on either side of this glass to "simulate" the look of divided panes. This configuration is termed Simulated Divided Lite or SDL.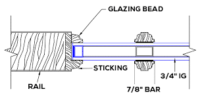 Image Gallery