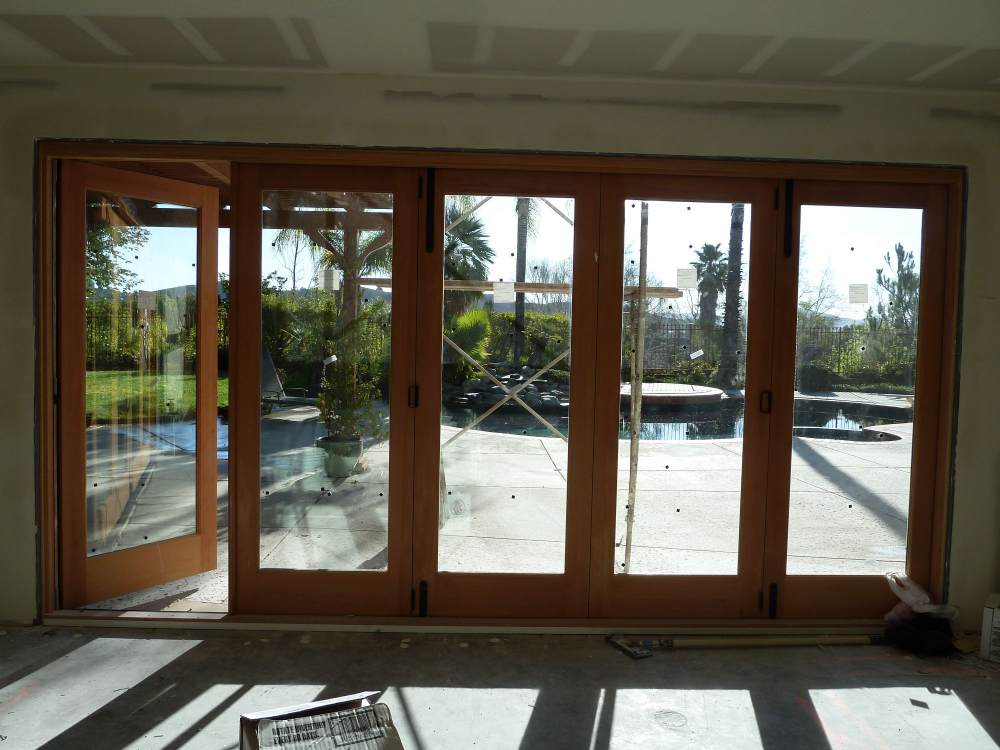 Any door type can be used in a swinging configuration. Swinging units can also
come in various configurations and can have fixed and swinging doors. Swinging doors can swing open hinged on the frame or hinged of another door. When doors swing while hinged of another door in a "piano" formation they are referred to as Bi-fold doors.
All Swinging doors are machined for hinges and prefit in frames before shipment. The hinges and weatherstripping are supplied along with the doors and frame. The frame includes the sill/threshold which is typically made of Oak/White oak.