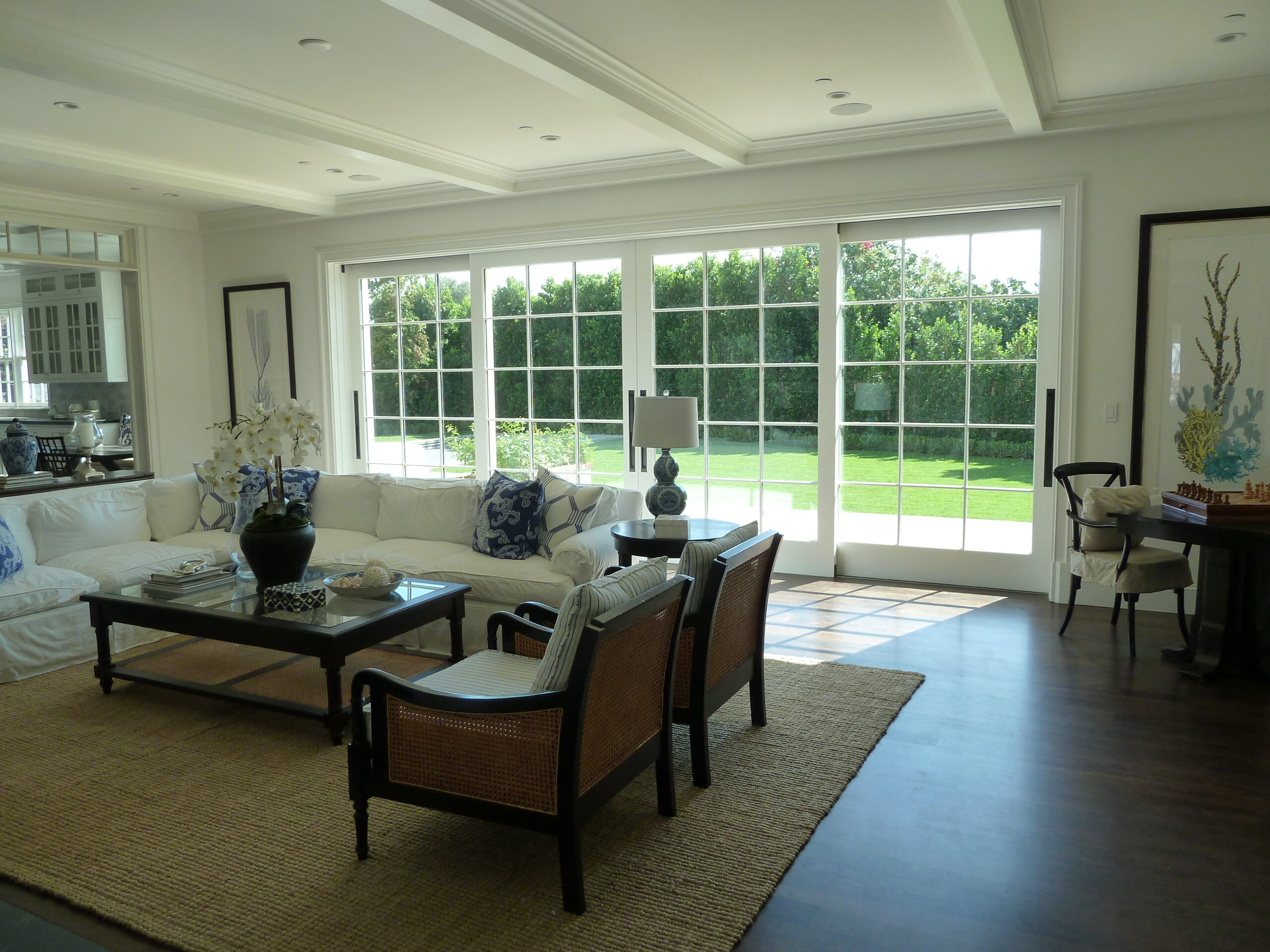 Any door type that does not have applied raised moulding can theoretically be used in a sliding door system but the most common doors that are used in a sliding system are French doors. Sliding systems come in various configurations.
Patio Sliders – Two door/ Four door/ Six door slider where there is one fixed and a single or multiple sliding panels.
 Pocket Slider – Sliding panels slide into a pocket framed into a wall
All sliding units come with a frame and a Sill (threshold). The sill would have the tracks installed. The doors will come with the rolling hardware and all necessary weatherstripping. Our Sliding units are built up, tested and dismantled before shipment.